MyFrenchLife™ Ranked #2 Top Website about France: Top 100 sites for Francophiles to follow in 2023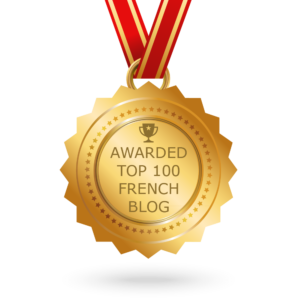 I'm thrilled to announce that MyFrenchLife.org, has for a number of years now, continued to be…
Ranked #2 by Feedspot as one of the Top 100 French Blogs and Websites for Francophiles. 

Many thanks to all of you who write for our magazine, read, and share our articles.
The Top 100 list includes a vast array of fabulous sites and I encourage you to check it out.
In particular, you'll find below, a number of sites that are either our favourites, or those which we specifically respect and are happy to present to you. Congratulations to all!
See at the base of this article to discover how Feedspot goes about its ranking process. Thank you Feedspot.

France
About Blog The international Journal of French Culture and Travel. For Francophiles interested in French travel, culture, gastronomy, shopping & entertainment, art & design, society & history. Our magazine offers 160-pages devoted to great destinations features and stories. Follow FranceToday and get tips on where to stay, where to eat in France, travel advice, language and etiquette tips for travellers and lots more. 

France
About Blog Come with us to discover French lifestyle beyond the cliché. There's so much more to France than meets the eye. The 'must read' mag for curious savvy francophiles. Follow and Stay up-to-date info tips & advice: Travel to France, Expat life, Learn French & fun! 

Bretagne, France
About Blog French Today's blog will guide you to learn the modern French language, grammar, vocabulary, idioms and French pronunciation with weekly post and audio. Follow this blog and learn the French Language. 

France
About Blog I'm Janine and I'm a travel writer and maid to several dogs, cats, ducks, geese and chickens. I started The Good Life France blog in 2012, it was a way of sharing my passion and photos of France. Follow this blog and get everything you ever wanted to know about France and more. 

Paris, Ile-de-France, France
About Blog Find the latest French and international news on Le Point, and all information on politics, economics, culture, high-tech news. Follow this site and find the best of the news. 

Paris, Ile-de-France, France
About Blog Get all the latest breaking news and reports on FRANCE here. French headlines, politics and culture on news channel France 24. Follow French 24 and get latest news and updates on French culture and politics. 

About Blog French Language and Culture Blog. Language immersion is the key to learning a foreign language. FluentU brings language learning to life through language immersion with real-world videos. Follow this blog an get French learning tips. 

France
About Blog The Local is the largest English-language news network in France. Our entertaining blend of daily news, business and features has made the site essential reading for foreign professionals in Europe. Follow this news website and get information on defining the issues we care about and how we respond to them as a community. 

Paris, Ile-de-France, France
About Blog Survive France is the largest anglophone forum for immigrants in France. 

New York, United States
About Blog Frenchly, formerly French Morning English Edition, is the premier website for francophiles in the US and abroad, covering news, arts, culture, style, and all things French. Follow Frenchly and get information on all things French.

France
About Blog Paris Match: the first French magazine for general information. Discover the Paris Match website! Every day, find the national and international news, the news of your favorite people but also the great photo reports that made the success of the magazine Paris Match. 

About Blog Lawless French is a free site full of lessons, listening and reading comprehension exercises, quizzes, study tips, and everything else you need to learn French. By Laura K. Lawless. Laura offers free French lessons and related resources to help you learn, practice, and teach French. Follow this site to get Free French lessons from Laura K. Lawless 

Paris, Ile-de-France, France
About Blog Blogging on the Off-Beat the Unique and the Chic. Nessy was raised a London girl (there I go talking in third-person), but one day I packed up my things and decided it was time to return to the land of my ancestors and cheese, and move to gay ol' Paris. I fell in love and never looked back. 

United Kingdom
About Blog Official website for tourism in France. Visit, feel and tour France; home to great cities, food and culture. The best destinations guide to plan your holiday in the heart of Western Europe. 

Paris, Ile-de-France, France
About Blog Paris based chef baking and writing cookbooks. Page of David Lebovitz, pastry chef and cookbook author, who lives in Paris and writes about food, culture and travel.

New York City, New York, United States
About Blog French Morning is the leading news site for Francophones and Francophiles residing in the United States. 

France
About Blog FrenchEntre is your complete online guide to buying French Property and Living in France. Discover where to buy and all about life in France. Follow FrenchEntre to get frequent updates on living in France. 

United Kingdom
About Blog Welcome to the French Bedroom Company, award winning French furniture boutique. Explore our range of french beds and luxury shabby chic bedroom furniture. Combining classic French furniture with playful, progressive design, The French Bedroom Company has revolutionised bedroom styling. 

London, England, United Kingdom
About Blog Paris is our city, and we're thrilled to share the best of it with you. HiP insider tips and insights on dining, shopping, culture, renting, living in Paris, France & Italy from Erica Berman & her Haven in Paris. 

About Blog Here you will find all the fun, games and birthday ideas for kids. You also find tips for parents for your child in French Language. 

New York, United States
About Blog Cultural Services of the French Embassy. The official website of the Cultural Services of the French Embassy in the U.S. It offers information about French books, film, music, visual art, dance, and theater in the United States and France as well as information on grants, programs and other resources for French and American teachers, students, parents, artists, authors, and scholars.

Paris, Ile-de-France, France
About Blog BonjourParis.com publishes the most complete and original content about Paris activities and France travel. Online since 1995, Bonjour Paris was one of the first websites dedicated to publishing France-related travel content. We can help plan your trip to Paris. 

France
About Blog I'm Diane and my blog Oui In France launched in May 2012! Well, I'm an American living in western France with my French husband, Tom, and sweet Cavalier King Charles Spaniel, Dagny. I'm dog obsessed, fitness enthusiast, travel lover and Francophile to start off. Follow my blog as majority of my posts will have something to do with France the French language, French culture & what it's like living abroad. 

Toronto, Ontario, Canada
About Blog In France Travel Tips, Jan shares unique travel experiences in France not always mentioned in travel guides. She provides ideas and tips for saving you time and money. 

France
About Blog I love France, in fact I'm passionate about France and through this blog I enjoy sharing my French experiences with you: French life, French travel, cycling in France and reviewing books on a French theme. 

Dallas, Texas, United States
About Blog French expert and speaker, Elizabeth Seitz has specialized in making France wonderfully meaningful and accessible to everyone through her special France journeys; custom France trip planning; and French events, classes and lectures. A former university professor of French, she is the founder of French Affaires, a unique company celebrating French travel, culture, language and l'art de vivre. In 2008, Elizabeth started her blog on everything interesting about France – culture, history, art, gardens, antiques, cuisine, wine, and more. 

Paris, Ile-de-France, France
About Blog Living in France: Insights into the French way of life by an Australian living in Paris. Love reading, writing, travelling, wine, cycling & mushrooms. Gte in Loire Valley. Loire Daily Photo. I love sharing my experiences of living in France and showing friends and family the things I like best. 

Menlo Park, California, United States
About Blog Blog describes our adventures as my wife and I quit our jobs and move to Provence, France where we now live part-time. 

United Kingdom
About Blog French recipes and travel tips on the towns and villages in France. Regular visitor to France,love the food and life style Travel – Photo – French property 

Paris, Ile-de-France, France
About Blog This blog includes stories about the delicious regional food and wine from around France, European travel insights and experiences, recipes of my favorite sweet and savory dishes, photos of the stunning scenery and charming vignettes I capture through my camera lens, stories of life in France, including the ever-present challenge of French bureaucracy and practical advice about moving to France. Follow my blog as I share posts on taste of life in France. 

United States
About Blog People Places Events with French Twist in USA. Back in the early 90s when I was teaching French to kids of all ages, I coined the name 'French A L.A Carte' meaning French in Los Angeles . I love my French culture and its savoir vivre and I enjoy sharing it with you my Frenchie, Francophone & Francophile friend in this bilingual French American blog. 
The Feedspot Ranking Process for the
– Top 100 French Websites and Blogs to Follow in 2023.
Feedspot has a team of over 25 experts whose goal is to discover and rank popular blogs, podcasts, and youtube channels in several niche categories. With millions of blogs on the web, finding influential bloggers in a niche industry is a hard problem to address. Our experience leads us to believe that a thoughtful combination of both algorithmic and human editing offers the best means of curation. There are several ways we discover new feeds.
Publishers submit their blogs, podcasts or youtube channels on Feedspot using the 'Submit' form at the top of this page.
We have a research team who does extensive research on google and social media platforms to discover new influencers.
Feedspot has in-house media monitoring tools for discovering bloggers in several niche categories.
Our expert editorial team reviews each blog before adding them to relevant category list.
Ranking is based on
Relevancy
Industry sites & blogs (those not favoring a specific brand) are given a higher rank than blogs by individual brands (who often tend to promote their own products).
Blog post frequency(freshness)
Social media follower counts and engagements
Domain authority
Age of a blog
Alexa Web Traffic Rank and many other parameters.
We routinely remove inactive blogs and those which are no longer relevant to a given list. The list is updated as we receive new blog submissions and re-ranked every few weeks. 
MyFrenchLife.org is thrilled to still be ranked as #2 amongst such august company. Congratulations to everyone.
About the Contributor
Judy MacMahon
Share This Story, Choose Your Platform!